Before you can make the big move into a new home, there are a million things you probably have to do before moving out. Getting your current home ready for open houses, figuring out moving plans, applying for a loan, or doing the paperwork that comes with buying and selling a home – the list seems never ending. However, after you move in and all the dust settles, you may find yourself thinking – what now?
With all the excitement of moving, some homeowners may forget that there are several important home maintenance tasks that need to be completed within the first year of moving in. This is why we reached out to experts from Lodi, CA to Toronto, ON to share their best tips on things to do when moving into a new home. Keep reading to see what they had to say.
1) Locate your exterior dryer vent
One of the first things to do when moving into a new home is finding the exterior dryer vent cover location and learning how it operates. Even without an instrument to measure air velocity, you can evaluate the general condition of the vent cover by observing the movement of the damper. Make sure the damper is opening when the dryer is on and closing when the dryer is off. When the vent cover damper is open, it allows hot moist air and lint to exit, and when it is closed it seals the dryer vent system from the outside elements which prevents the possibility of fueling a fire and rodents from entering. – Dryer Geeks
2) Clean your air ducts
Air ducts can hold a lot of surprises because the air conveyance system accumulates skin particles, hair, and dander. Pets can also contribute to hair and dander as well. If someone has allergy issues in a home, it may be from the air duct system. It should be cleaned out at least every 3 years for someone who has allergies and 5 years for someone who does not. – A & J Duct Cleaning
3) Secure your home
We want to remind you to change your locks immediately after taking possession of a new home or apartment. It's the key to your peace of mind. – Pocono Locksmith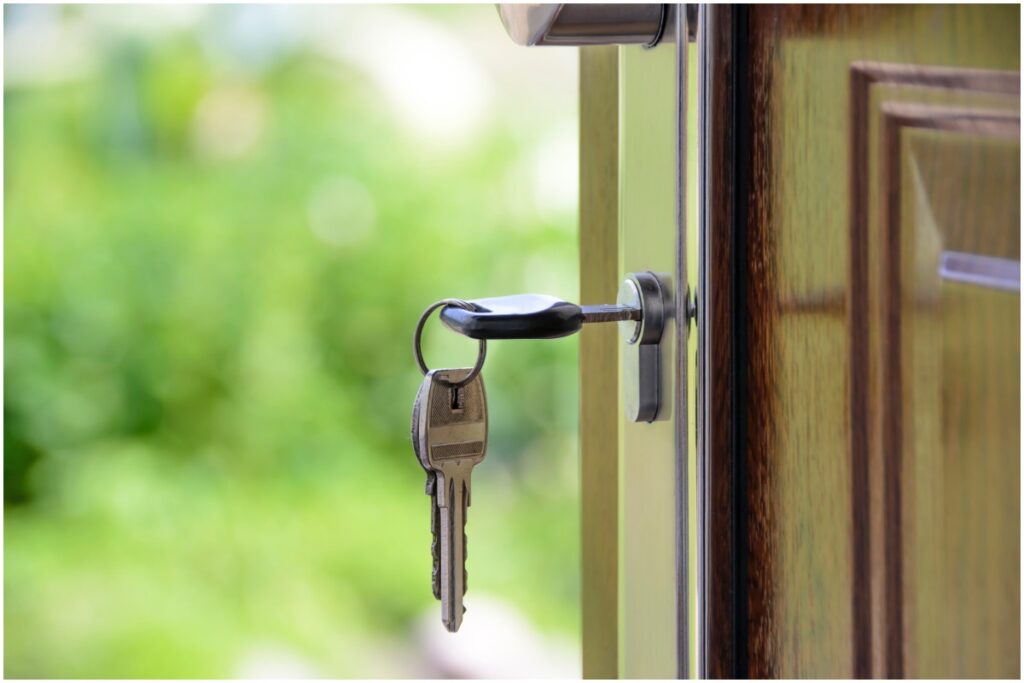 4) Be cautious of bed bugs
Be cautious when traveling to hotels that have a history with bed bug infestations to avoid bringing home any pests to your new home. If you have a new home or believe you may have a potential pest issue, contact a bed bug specialist to avoid an infestation. – HeatRX
5) Consider a UV light air purifier
If you are purchasing a home that is over 3 years old, one of the first things to do when moving into a new home is making sure to have the ducts cleaned to remove any dirt, dust, pet hair, and other airborne contaminants from the prior owners. Additionally, if you have family members that are sensitive to viruses, bacteria or suffer from seasonal allergies look into having a UV light air purifier installed in your HVAC system. – Fix My Air
6) Locate your breaker panel
Be sure that you know the location of the breaker panel as well as the main shut-off to your electrical system for your home. The control panel should be well labeled and identify each circuit for each circuit breaker. The main shut-off may be located outside the meter, and if something is amiss with the system, everything can be shut down there. It's important to ensure that the panels are accessible at all times. – Black Bear Electric
7) Check your home's electrical system and make sure it is up to code
Make sure your home is up to the latest electrical code to ensure your peace of mind. Regardless if you or your family are in the house or out of town, knowing that you and your home are safe is essential. Contact a qualified electrical contractor in your area for a home inspection for deficiencies. If any are found, they can be fixed promptly. – Nuvila Electric LLC
8) Remove the lint from your dryer vent when moving into a new home
Your dryer needs to be cleaned and maintained, especially when purchasing a new home. The previous owners may not have done annual cleanings, resulting in slower dry times and the risk for house fires. Give yourself peace of mind in your new home, and be sure to call a professional dryer vent cleaning company when you've purchased a new home with a dryer. – Dryer Vent Cleaners of Connecticut
Look around and pay attention; dryer vent safety is worthy of mention. Clean your dryer vent once a year or risk a costly accident. Dryer vents are one of the leading causes of household fire and should be one of the first things to do when moving into a new home. Protect your loved ones and your home from this unseen preventable hazard. – Dryer Vent Doctor
Check your dryer vent for good airflow before hooking up your dryer. Remove any visible lint that may be present. – Dryer Vent Cleaners
9) Consider changing your light bulbs.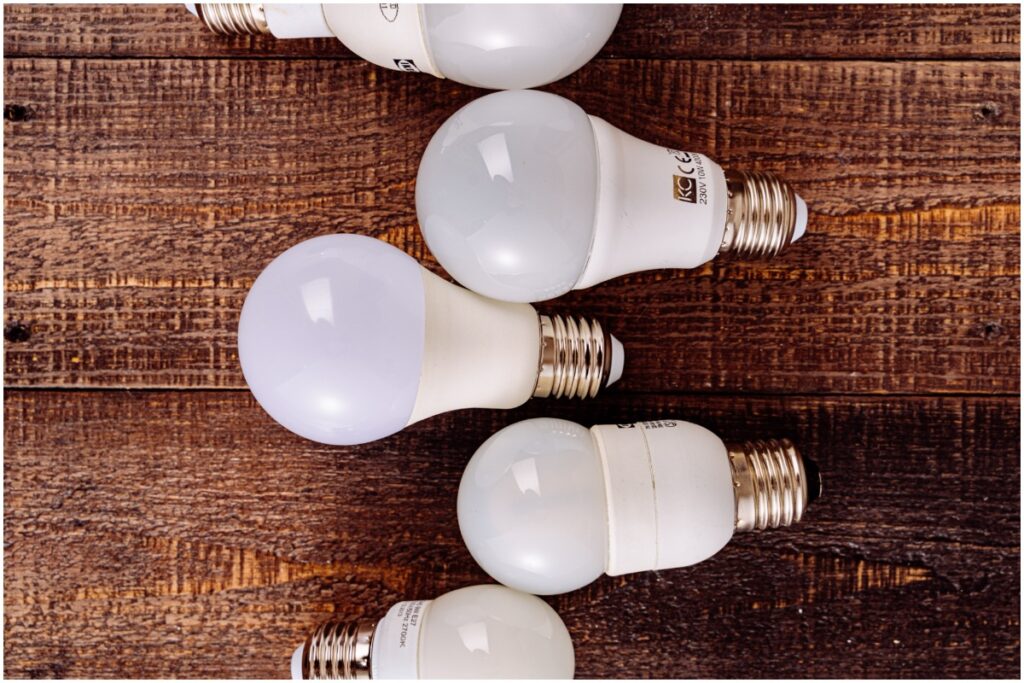 Homeowners should change all light bulbs to energy-efficient bulbs that are all the same shade of white. This will not only save the homeowner money but is aesthetically pleasing. – ZipRepairman
10) Install a whole house surge protector
A home's electrical system is one of the costliest components that's often forgotten about since it's hidden behind the walls. Homeowners should consider installing a whole house surge protector as one of the top things to do when moving into a new home to protect against potentially costly repairs. A whole house surge protector is installed in the panel box and looks much like a traditional circuit breaker. However, this handy device blocks the surge from entering the home's circuits, keeping the electrical system and electronics protected. – CK Electric
11) Do maintenance on your HVAC system regularly
A good tip for new homeowners is to make sure they have their heating and air properly serviced each spring and fall. Making this step one of the first things to do when moving into a new home can help the longevity of the equipment to ensure it's operating correctly, regardless if it's a new or older system. Air quality is also very important as most families have someone in their home with some type of asthma or respiratory issues. During the HVAC maintenance be sure to discuss IAQ (Indoor Air Quality) solutions for healthier air as most HVAC manufacturers have many selections to choose from that are going to be better than what a homeowner can purchase from a retail store. – Tokay Heating & Air
12) Trim vegetation and schedule regular pest control visits
When moving into a new home, it's important to make sure all vegetation is trimmed 6″ away from the structure. Keeping the vegetation managed and having a scheduled pest control visit keeps unwanted pests from entering the home. At the end of the day, having a clean, pest-free home makes living more enjoyable. – Malang Pest Control
Originally published on Redfin.com